We Offer Professional HVAC Replacement Services
If you live in and around Collinsville, you are no stranger to our hot, muggy summers and cold, windy winters. Through the heat and the cold, your year-round comfort depends significantly on your HVAC system. The more your HVAC system runs, the faster it ages. When you reach the point where it's more cost-effective to choose HVAC replacement over spiraling repair expenses, Miller Heat and Air LLC is your best choice.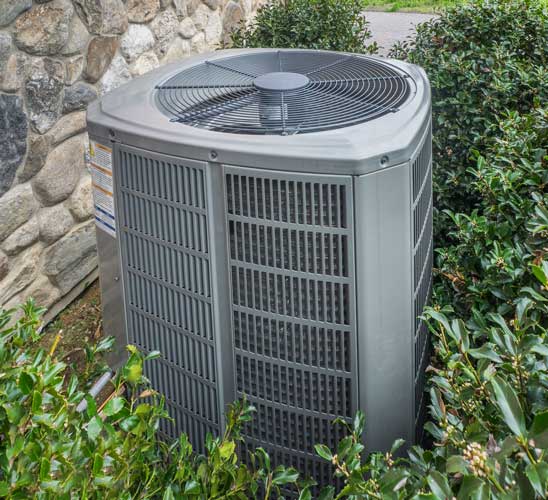 Age, condition, and performance expectations – our experienced technicians consider all these factors. When you want to discuss repair vs. replacement options with our highly trained technicians, we offer a free consultation and transparent estimates to help you make the right decision.
Our HVAC Replacement Services Offer Better Energy Efficiency
According to the U.S. Department of Energy, switching to high-efficiency air conditioners can reduce your energy consumption by 20% to 50%. American Standard – we work with the best brands to provide assured, energy-efficient HVAC units to our neighbors in and around Collinsville.
Our HVAC Replacement Services Provide You With The Right Size for Optimal Comfort
Your home's layout, ventilation system, and building materials influence the size of the HVAC system needed to keep your family in a comfy zone. When you hire us, our fully licensed and insured team will thoroughly evaluate your details to ensure you get the perfect new system suited to your home.
Call in Your Local Experts for Dependable HVAC Replacement
Our family-owned business helps our neighbors with quick turnaround times on replacements. We install your new equipment to the manufacturer's specifications and perform pressure and vacuum tests to ensure all components work correctly. You can rely on our skilled technicians to share details about your new system's operations, and warranty information and answer any other questions you might have. To find out if you should replace your current HVAC system, contact Miller Heat and Air LLC. Call (918) 706-9024 or use our online form to schedule a free consultation.