HVAC Repair Services You Can Depend On
When your air conditioner breaks down in the sweltering heat of June, you need a local, reliable contractor to provide quick, effective solutions. At Miller Heat & Air LLC, our crew of fully licensed and certified technicians and our fantastic team of customer support specialists collaborate to give you the best experience. As the leading HVAC company in Collinsville, we are always here when you need us. Pre-season expert tune-ups, accurate diagnostics to resolve a persistent issue or quick turnaround on an HVAC repair – our local community depends on us to provide on-time, high-quality services.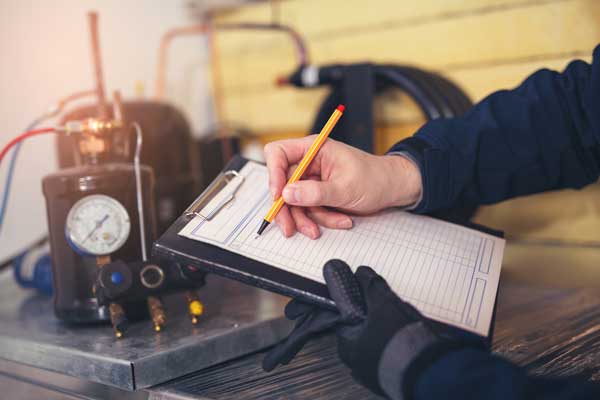 Why Our Neighbors Love Our HVAC Repair Services?
We're On Time
When you face an emergency and need fast solutions to bring your faulty HVAC unit back to life, you can count on us to respond quickly. As your local service provider, we are not just familiar with the neighborhood. We provide quality, personalized services to each customer.
We Help Protect Your Warranty
Your HVAC system is a significant investment expected to serve you for a long time. When you entrust your HVAC repairs and maintenance to us, we help keep you covered under the manufacturer's warranty. As a fully licensed and insured HVAC contractor, we provide professional services to keep your contract intact.
We Provide Safe & Clean Repairs
When you call us for HVAC service, our EPA-certified technicians follow the required safety procedures and use the latest technology to maximize safety while working on your unit. They will also detect any safety hazards like refrigerant, carbon monoxide leaks, and pollutant accumulation and fix them to create a healthy environment for you and your family.
Call Us for Trustworthy HVAC Repairs
If your furnace fails, you may be in for a long, cold winter. We provide cost-effective, durable solutions to restore your HVAC system quickly. Call (918) 706-9024 or fill out our convenient online form to schedule service.