Assured HVAC Services to Keep You in Uninterrupted Comfort
Miller Heat & Air LLC is a licensed HVAC contractor serving the local communities in Collinsville, Owasso and adjacent areas. Our family-owned, insured company provides unsurpassed heating and cooling services to our neighbors through our humid summers and windy, snowy winters. With over 40 years of combined experience, our EPA-certified HVAC technicians are professional, courteous, highly trained and attentive to your needs. We work on all makes and models of heating and cooling equipment, including furnaces, air conditioners, thermostats, ductless mini-splits and more.
Do you need a new, well-designed ductwork system for your home in Owasso? Are you in need of urgent HVAC repairs in Skiatook? We can help. Contact us today to stay cozy.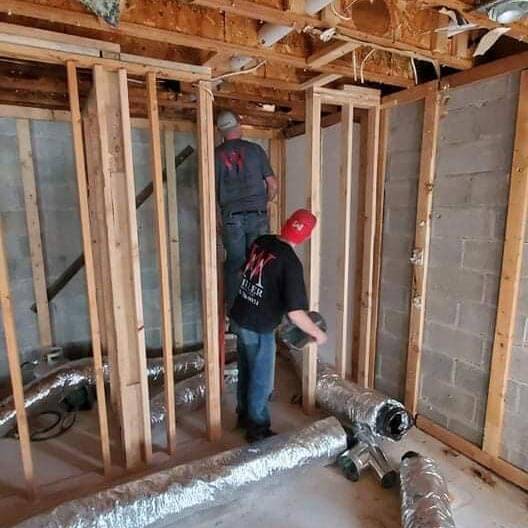 Quality Equipment used by Certified Specialists
Maintenance, repairs, new system design, installation – we provide comprehensive HVAC services that enhance your indoor comfort, conserve your energy costs, improve your air quality and keep you in comfort. We work with the most trusted manufacturers to provide cutting-edge, energy-efficient and effective HVAC services customized for our local conditions.
As licensed specialists, we stay on top of the applicable rules, regulations and building codes to ensure your home stays safe. Rely on Miller Heat and Air LLC to bring the required expertise, tools and technical know-how to keep your HVAC equipment functioning at peak efficiency all year.
Cost-Effective Pricing & Convenient Financing Options
Enjoying a clean, comfy indoor environment shouldn't be a luxury for your family. As your local company, we strive to provide affordable HVAC services to help you stay protected under warranty and extend the life of your HVAC units. Whether you are in the market for a performance upgrade or much-needed repairs, don't let cost stop you from securing a hygienic, relaxed home experience. Acquiring a high-performance HVAC system can be a significant financial strain. We help you by offering attractive, customizable financing options that make budgeting easier and your life more enjoyable.
Get Top-Notch HVAC Services Today
Your search for the best HVAC services in and around Collinsville stops with Miller Heat and Air LLC. Contact us for all your heating and cooling needs. To schedule a free consultation with your local HVAC experts, call (918) 706-9024 or submit an online inquiry here.