We're Your Heating & Cooling Professionals
If you are struggling with heating and cooling issues in your home, call in your local specialists from Miller Heat & Air LLC. With over four decades of combined experience in the industry, we can keep you and your family relaxed with high-quality HVAC solutions. Whether you want a greener HVAC system or a carbon monoxide test to detect potential hazards, our certified technicians provide dependable services.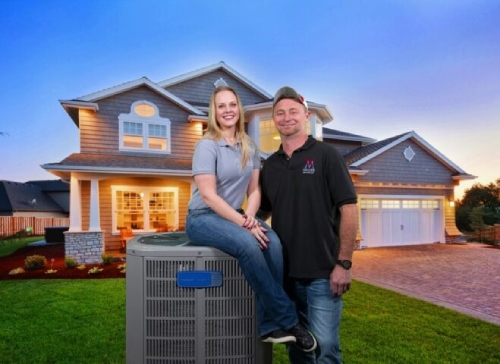 Why Choose Us?
Customer Focus
Every home and homeowner's heating and cooling needs are unique. From installations and repairs to maintenance services, our skilled, friendly team will remain by your side until we deliver the perfect solution.
Local Expertise
We have weathered countless seasons alongside our neighbors in Collinsville. When you want customized services to ensure your HVAC system works best on our muggy summer days and keeps you toasty on cold, windy winter days, count on us.
Transparent Services
We are a community-driven business committed to honest, trustworthy services. Whether we provide you with an estimate or design a reliable ductwork system for your new home, we communicate clearly and present all charges upfront to spare any last-minute surprises.
Integrated Approach
We understand that a healthy living environment is a function of your diverse HVAC components working in complete harmony. When you want to upgrade, improve your air quality or seek a ductless solution, we help you consider every aspect of your HVAC system to give you the best results.
We Help You Enjoy Optimal Heating & Cooling in Your Home
When you want a reliable HVAC company to work within your budget and offer tailored solutions to suit our local climate, contact Miller Heat & Air LLC. To get started with your free assessment, call (918) 706-9024 or fill out our online contact form to speak with our specialists.