We Perform First-Rate HVAC Duct Work in Your Area
When your ductwork accumulates dirt and collects moisture, your HVAC equipment labors to keep your indoor temperature at the desired level. An inefficient ductwork system in your home can lead to loss of heating and cooling, and keep your energy bills high. With a combined team experience of 40 years in the industry, Miller Heat & Air LLC provides excellent HVAC duct work services to ensure reliable airflow throughout your indoor spaces.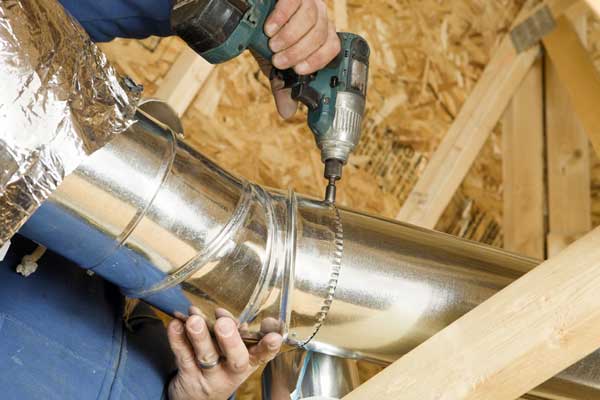 Turn to our trained technicians for a complete airflow evaluation to improve your system's efficiency and your family's comfort. We employ best-in-class, innovative equipment to accurately diagnose airflow problems in your home.
We Do All Kinds of HVAC Duct Work
Your ducts are essential to provide your home with a comfortable environment. When your home suffers from leaky, imperfectly designed, or poorly sealed ductwork, it impairs indoor air quality. Turn to our EPA-certified team to provide you with a range of duct work services to optimize the overall efficiency of your HVAC systems, leaving you with a relaxing, clean living experience.
HVAC Duct Work Repairs
If your home has insulated ducts, they may get twisted, crushed, or torn with age. Leaks can also develop in your ducts, leading to energy loss and deterioration of air quality. We deliver effective repairs to ensure your ducts are up and running smoothly.
HVAC Duct Work Design & Installation
An improperly designed and installed duct system fails to circulate the required airflow even if your equipment is sized correctly and functioning properly. When you hire our expert services, we design and install the perfect duct system, including the positioning and size of your air vents, to arrive at a balanced and effective duct network.
Get Matchless Duct Work for Your Home Today
When you need duct cleaning, repairs, installation, or other HVAC duct work services in and around Owasso, call Miller Heat and Air LLC at (918) 706-9024 or fill out our online form for your free estimate.